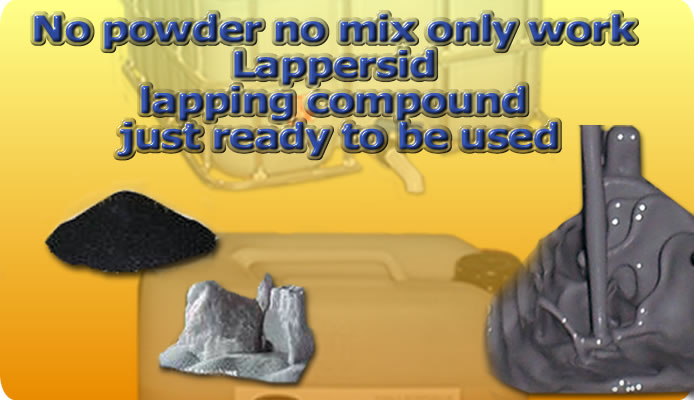 LAPPERSID is specialized in ready to be used lapping and polishing fluids.
A young company based on a twenty-years experience of its manager and on its staff's will-power of increasing. The awareness to provide our own customers with products and above all with a constant customer service. To furnish the 90% of home market for this company doesn't mean a production target but it's just the stepping stone to reach overseas markets.
The main aim has always been the one to satisfy the requirement, of the bevel gear manufacturers, utilizing exclusively attested raw materials and adopting the same productive conscientiousness for the small consumer and for the big realities..
SidLAP is a product just ready to be used for lapping spiral and hypoid bevel gears. Thanks to its characteristics it fits all kinds of lappers, from the obsolete ones to the latest type ones: Gleason Phoenix - Turbo Lapper 600 HTL - Oerlikon50 [click on name].
SidLAP has higher percentage of silicon carbide in the lappig compound than the percentage recommended by lapper manufacturers; as a result SidLAP due to its higher abrasive content makes the lapping operations faster and further more allows quicker set up of the Lappers.
Another characteristic of SidLAP is that when the containeris opened it looks thick but during the operation it becomes fluid; more fluidity in the lapping compound means less deposit of abrasive particles on the gear surfaces even on lappers without the centrifugal operation option.
We invite you to visit our website for more information on our lapping compounds.